PDAC focuses on driving a sustainable, competitive and responsible exploration and mining sector and brings together mining executives, geologists, government officials, investors, analysts and students from around the world. The 91st PDAC took place from 5 to 8 March 2023 at the Metro Toronto Convention Centre. The 23,819 attendees and more than 1,100 exhibitors participated in the exhibitions, events and programmes.
GSEU was presented as one of the ongoing projects at the EuroGeoSurveys booth and presented at the EU Business and Networking Breakfast, where Guillaume Bertrand, Ph.D. from BRGM, lead of the critical raw materials group, gave a talk on "The Challenges of Critical Raw Materials in a Changing World - a European Perspective".
The presentation is available at the link below.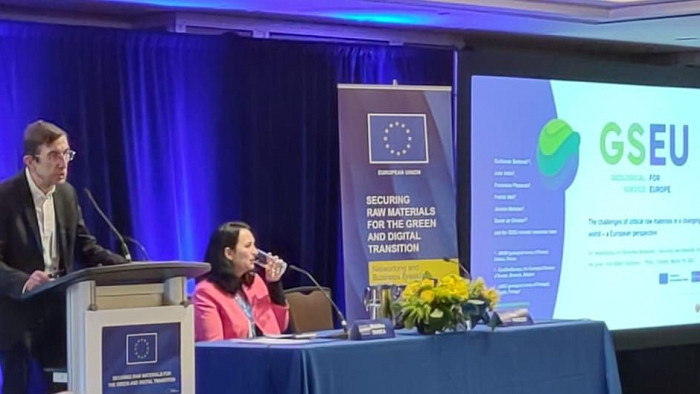 Back